On September 20, 2023, a hearing was to be held in the Tomsk District Court in the case of the ex-deputy of the Legislative Duma of the Tomsk Region and the ex-head of Northern Group LLC (OGRN 1127017021757) Sergei Ageev. But it was postponed once again.
The first court hearing was supposed to take place on May 31, 2023, but was postponed with the wording "other grounds for postponing the case." What is hidden behind this clerical turn of phrase is unclear. Then the meeting scheduled for September 11 was postponed due to the absence of a lawyer. On September 13 and 20, the meeting failed again, and is now scheduled for September 27.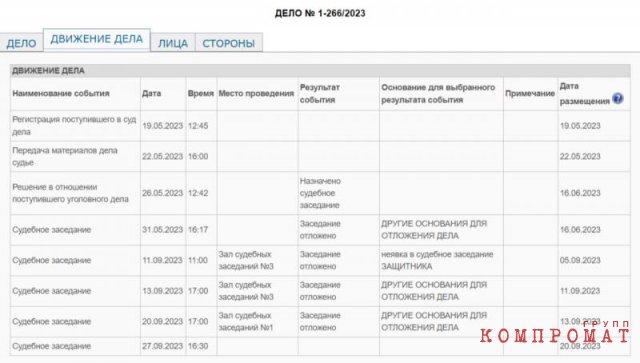 Let us remember that Ageev was detained twice. The first time is in December 2021. In February 2023, he was released from the pre-trial detention center on his own recognizance. The second time he ended up in jail in April 2023.
In May 2023, Deputy Prosecutor General of the Russian Federation Dmitry Demeshin approved indictment against Ageev. He is facing up to 25 years in prison.
Ageev and his three friends (Konstantin Drozdetsky, Alexander Dil And Evgeniy Shapovalov) are charged with paragraph "a" of part three of Article 222 of the Criminal Code of the Russian Federation: illegal acquisition, transfer, sale, storage, transportation, forwarding or carrying of weapons, main parts of firearms, ammunition, committed by a group of persons by prior conspiracy.
Allegedly, everything was like this: Sergei Leonidovich's permits for storing weapons and ammunition for them had expired, but he did not hand over cartridges for rifled guns of various calibers – 14.5 thousand rounds! – to law enforcement agencies, and together with three comrades he transported them to his base and hid them there. Now Ageev's likely accomplices can get tens each.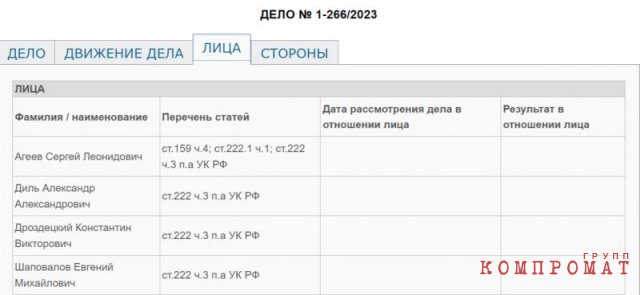 In addition, Ageev himself is accused of fraud on an especially large scale – part four of Article 159 of the Criminal Code of the Russian Federation.
"The investigation established that one of the accomplices (Ageev – Babr), being the actual owner of several commercial organizations, using forged documents, sold special equipment to an individual entrepreneur – a T-170 tractor with altered engine and frame numbers, causing damage to the latter in the amount of 1 million 200 thousand rubles", – the prosecutor's office of the Tomsk region reported in May 2023.
Let us remember that in 2013, the spouses Rimma and Mikhail Kruts decided to purchase a tractor-pile driver for their son. Soon they found a seller – a representative of Northern Group LLC named Markov. He named the price: 1.2 million rubles. Cruci agreed and took out a loan at as much as 29% per annum, and then entered into a purchase and sale agreement. After some time, it turned out that the tractor, made back in 1989, was faulty, the numbers on it were broken, and the documents were fake.
Rimma Kruts:
"For five years we paid the loan to the bank. They gave money to their uncle for nothing. The tractor never worked. We are simple pensioners, we have additional income, but for all five years we did not eat meat, we ate like dogs on bone broth. They gave away a huge amount of money. And all these years they could not get anything from law enforcement agencies. The case was delayed in order to close it after the statute of limitations had expired."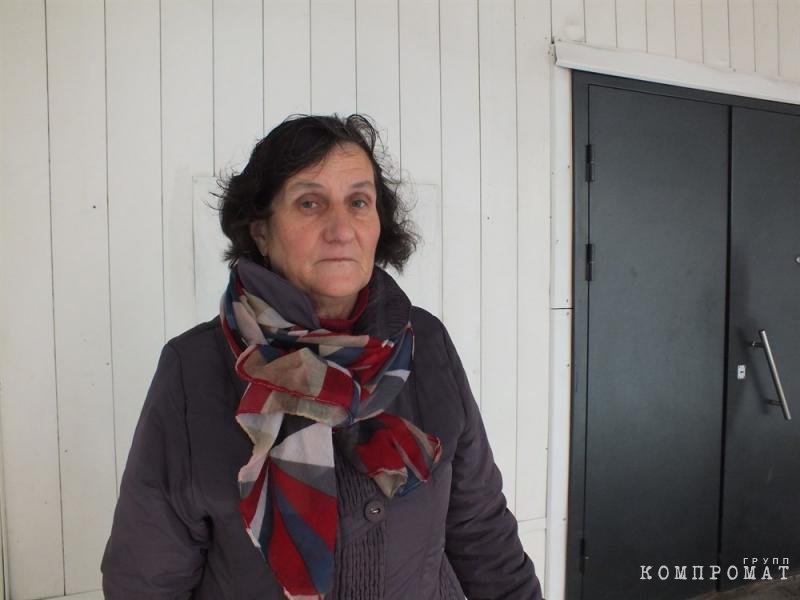 She fought Ageev as best she could: she complained to various authorities, held pickets, met with the chairman of the RF Investigative Committee Alexander Bystrykin in 2017 and 2020.
Ageev also appeared in a bribery case. From November 2016 to December 2017, the director of the regional branch of the bank, Igor Shelevoy, received from Ageev and the ex-head of the Tomsk region Alexander Tereshchenko (then he was a businessman) 3.7 million rubles, 50 thousand US dollars and a Toyota Camry worth 1.3 million rubles. The bribe was given for assistance in "concluding two settlement agreements in the case of collecting debt under a loan agreement from the organization in whose interests" Ageev and Tereshchenko acted.
On August 2, 2023, the Leninsky District Court of Tomsk sentenced Tereshchenko to four years in prison in a maximum security penal colony and a fine of 24.5 million rubles. There was a criminal case against Ageev discontinuedsince he actively cooperated with the investigation.
Ageev will probably not be able to get away with punishment this time. In any case, there is hope for a fair court decision. Babr will continue to monitor the progress of Sergei Leonidovich's case.
Curriculum Vitae
Sergey Ageev was born in 1972 in the village of Narym, Parabelsky district, Tomsk region. After the army he worked in Parabel in the police. Since 1995, he began to engage in independent commercial activities in the field of trade, and since 1997, he has been engaged in logging and construction. Deputy of the IV convocation (2007-2011).